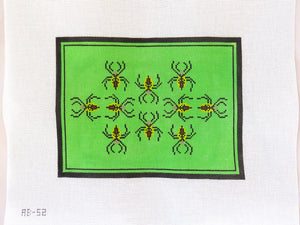 This hand-painted needlepoint design measures 6 x 7.75 inches on 18 mesh canvas.

The canvas comes with a #22 Bohin tapestry needle and fabric-bound edges. The canvas is not stitched or and does not come with threads. If you would like thread recommendations, please reach out or work with your favorite needlepoint shop.
Finishing suggestions: Acrylic clutch or fun pillow!