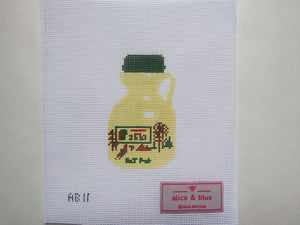 Hand-painted needlepoint design on 18 mesh measures 2.25 x 3.75 inches. Canvas measures 6 x 7.5 inches.
These canvases are discounted due to slightly incorrect colors. This does not impact stitching or the final product in any way.
Note: This canvas does not come with a needle or fabric-bound edges.